If you have a hard time calling yourself out, this might require some extra mental toughness…
Today, I'd like to introduce you to the #1 way people self sabotage…
DISTORTED THINKING.
And yes, that means you too.
Did you know there are 15 cognitive distortions (distorted ways of thinking) that everyone struggles with at one point or another?
That's right… no one is perfect in their thinking!
I know you can likely pin one of these distortions on someone you know, but let's be brave and look inward.
I'll tell you that I personally struggle with a couple of these from time to time, but becoming aware that my thoughts are distorted is the key that unlocks the path toward true and rational thinking.
What about you?
Which of these 15 cognitive distortions can you relate with?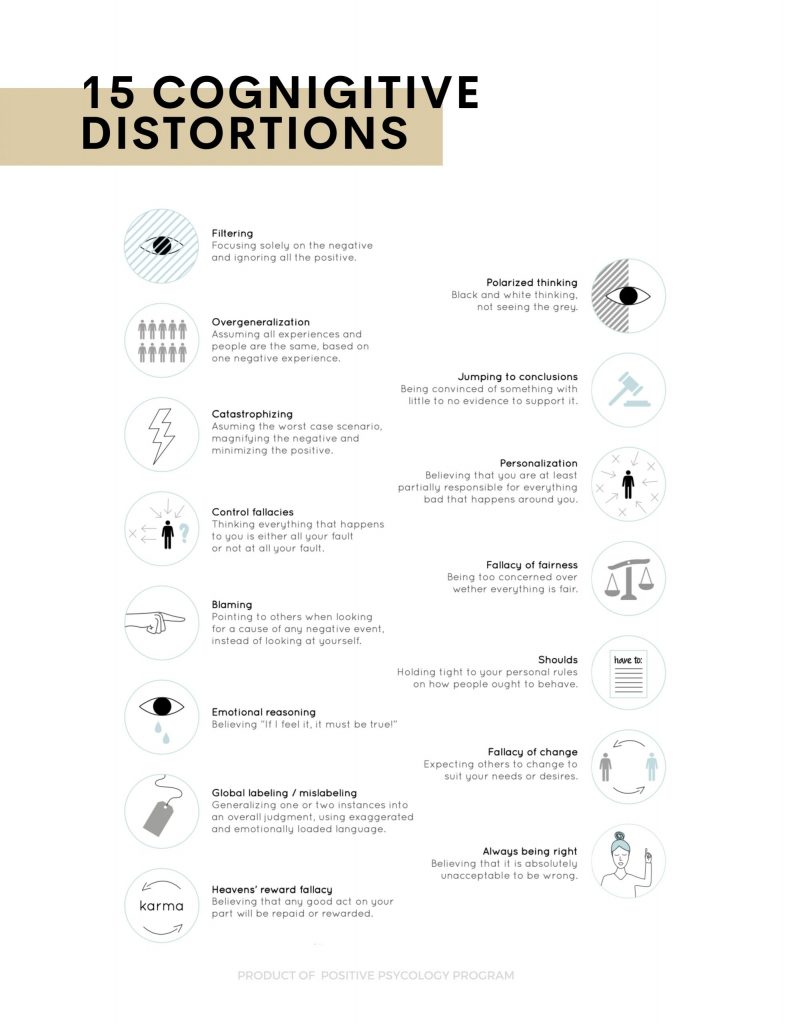 And while awareness of any cognitive distortions you struggle with is the first (and biggest) step…
It takes practice to hardwire healthier thought patterns that improve our lives and relationships.
If this is something you would like support with, I will help you get there.