How can we be "new again?"
In this novel, Andy brings you along for the ride as she goes from life as an ordinary 32-year-old mom to writing goodbye notes to her two sons before a risky brain surgery to remove a cancerous tumor. In an instant, every day and every moment became equally fleeting and precious.
On her way to figuring out how to survive the aftermath, she realized that she will never be her old self again. She would have to learn how to live in these new circumstances with the help of new perspectives she gained along the way.
To be New Again is to realize and embrace that on the other side of trauma or a life-changing event, you will never be the "old" you again. Experiences change us and that's okay. In fact, it's incredibly empowering if you choose to see your growth over your pain. Through every disaster, you can emerge new, even better than before.
Listen to the first chapter right now!
This is pre-pre-sale goodness. Listen to the first chapter narrated by Andy, the author and one who experienced it all.
Simply fill out the form below to get to know Andy, and her book, a lot better.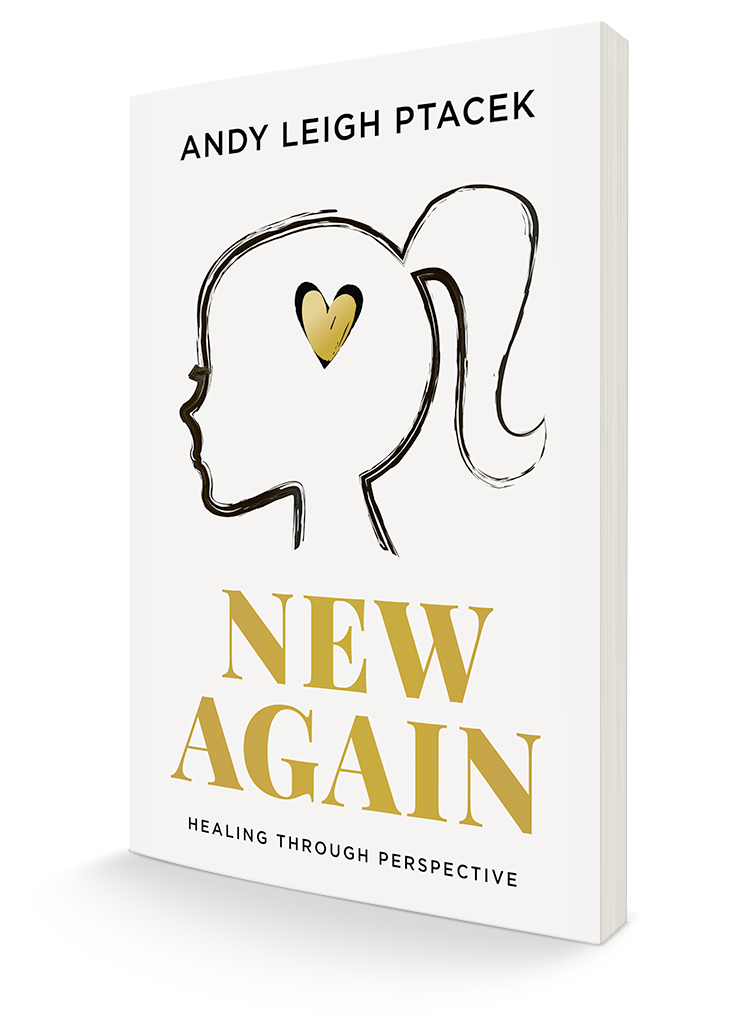 What people are saying.
This book made me laugh and cry with moments in between both.  Andy does an amazing job of bringing you into her story and feeling her feels.  This book gave me the perspective that no matter our own story, we each are continually provided the chance to recreate ourselves, start over, and become better than we were." -Amanda Walker, Healthstyle Coach
"Andy pours her heart out to her readers in this book. She opens the door and gives you a raw, honest view of what it was like to be given a death sentence and how she came out the opposite side a changed person, a new person. You can't help but fall in love with her along the way as she offers you the greatest perspectives on facing fear and learning to live again." -Julia Rice, Registered Nurse