New Together
Bringing growth-oriented women together to realize their potential through group lessons, support, and accountability!
Our next group experience is happening February 2022!
Join me and your soon-to-be soul sisters for a faith-based, month long progression of mindset work, life practice, and accountability.
Live calls will be every Wednesday in February at 2pm MST
What

To

Expect
What To Expect
What do you want most out of your life?
The support of our group will keep you moving toward that.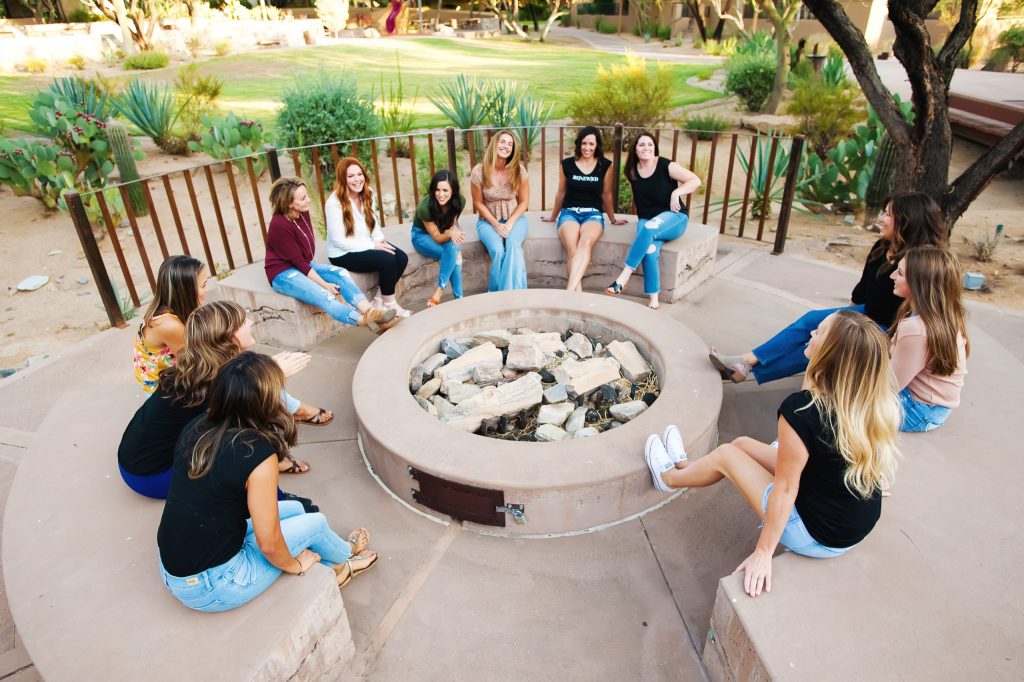 I know it can be scary to stretch outside of your comfort zone.
But it's also necessary to unlock the possibilities that lead to our full potential.
Over the last year alone I've invested tens of thousands of dollars, countless hours, and other various resources to grow as a successful coach and individual – but the return on these investments have been priceless to me.
Fully immersing myself in supportive communities, trainings, masterminds, and even working with my own personal coaches, has grown me far beyond what I am capable of alone.
And I can tell you from experience, leaving your comfort zone is less scary with the support of a coach to walk you through it.
Week 1
Make Space
Do and live your best by operating in "overflow."
Week 2
Aspiration Alignment
Protecting the path to your aspirations.
Week 3
Winning Mindset
Creating a mindset that harnesses emotional reactions for ideal outcomes.
Week 4
Keep Going
Applying the principals of grit to keep your momentum going.
Between Sessions
Bonuses
✦ 1-on-1 clarity call with Andy to discover alignment and purpose so you can move forward with confidence.
✦ Access to session replays in case you miss anything or want refreshment on a particular topic.
✦ Downloadable resources and materials from each session.
✦ Access to our exclusive video messaging app for extra support from the group between sessions.
+PLUS+
Lifetime FREE access to all future group programs to continually connect with new women and expand your growth in new seasons of life.
100% Money Back Guarantee
If at the end of this month-long mastermind you do not feel you have the understanding and support necessary to live more intentionally and purposefully in alignment with your goals, we will refund your investment. This requires attendance at all 4 meetings and 100% completed Life Practice assignments.
What people are saying.
"I am loving the group! It's bringing awareness and action to the areas of life that need a breath of fresh air."

"Even though we are on different paths or different phases of life, when you collaborate you gain a perspective and clarity that you didn't see before. It's so good to have people around you who also want to grow and find solutions. The experience personally helped me give myself permission and validation over my goals and a road map to get there."

Surprise, AZ

"This [group experience] helped me break things down instead of looking at the big overwhelming circumstances in my life. It also helps when others keep you accountable and in the habit of doing the things you need to do to re-orient. This was extremely helpful."

Peoria, AZ

"I believe I have moved forward and grown towards what I want for my life. Andy and the group have poured belief where there was none before. I received accountability and a community of people who want to support me! Plus, I believe that the faith based component has helped me more than any other program."

Bethel, CT

"Wahoooo! I am miles ahead from where I started. So much clarity, so much joy, and feeling so much support. The greatest value I received was the ability to voice the things I was scared about and be redirected with love and encouragement."

Anaheim, CA
Hear what a couple of our alumni have to say about their experience…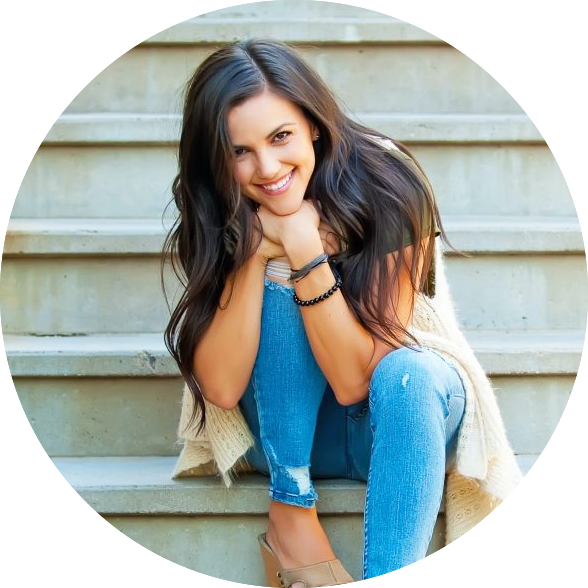 About Andy Ptacek, CLC
Andy is a best selling author, entrepreneur of 14+ years, community builder, Certified Mental Health Paraprofessional, and Certified Christian Life Coach helping women break free from autopilot and into their God-aligned potential!
Growing up, Andy's life was anything but a picket fence fairytale. Despite the odds, Andy became the first in her family to earn her college degree as a graduate from Arizona State University with a Bachelor of Arts degree in Journalism and Mass Communication and a Minor in Interpersonal Communication.
She went on to receive a Rocky Mountain Emmy nomination as a producer at ABC 15 and even worked in PR with local and national clients. As her family started to grow, Andy left the corporate world and co-founded Liquis Digital in 2008.
After her brain cancer diagnosis in 2015, Andy recovered from treatment in an unconventional way by competing nationally in Olympic Weightlifting for two years. She then went on to write a best selling memoir, became a Christian Youth Coach for Arizona's largest youth ministry, a Certified Mental Health Paraprofessional, and a Certified Christian Life Coach working with women and teen girls who want to live better than ever.
Are you ready to meet your soul sisters?!
Featured in local and national media outlets.