Renew You
Break free from autopilot and confidently step into a purposeful, God-aligned life.
Our misalignments block our growth… and our purpose!
How can we live purposeful lives as the authentic person God created us to be if we are consumed by discontentment, comparison, and insecurity?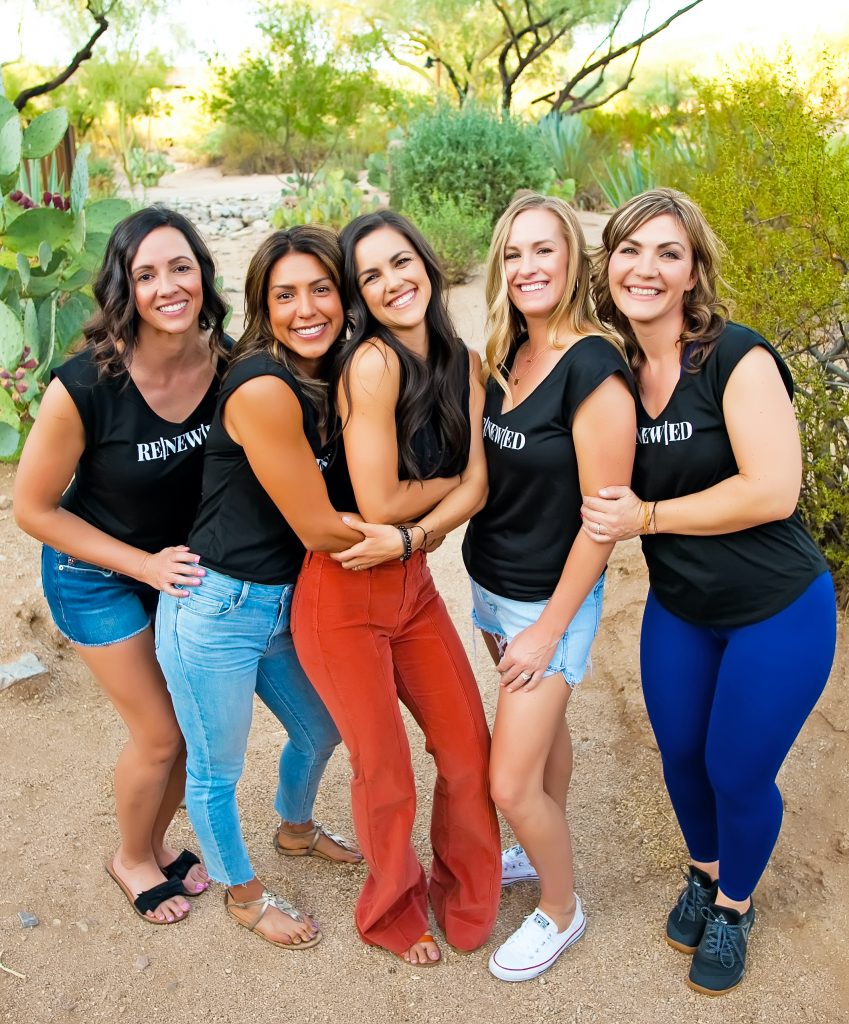 The only way to heal, is to get real.
Healing starts with releasing who the world says you should be so you can embrace who you really are.
When you learn how to align your feelings, beliefs, and actions rooted in God's love and goodwill for your life… you will begin to heal from the inside out and finally create a purposeful life that feels really good to live.
We must heal our identity.
I'm sure you've heard the phrase, "Time heals all wounds." But the reality is, time without action doesn't heal anything… it just infects the wound and makes things worse.
If we're not careful, the unhealthy parts of our lives will start to seep into the healthy parts and the longer we wait to tend to our wounds, the harder it is to heal and move forward.
It's time to thrive with purpose.
The differentiator between those who thrive in any circumstance and those who fail to do so, has nothing to do with luck. A person's ability to thrive has everything to do with a strong sense of identity.
What do you really want for your life?
Learning how to connect the dots of your past, will show you how to be faithful in possibility as you move toward renewal.
With faithfulness, we can confidently release old ways of doing life that are misaligned, and intentionally move toward new ways of doing life that serve our aspirations.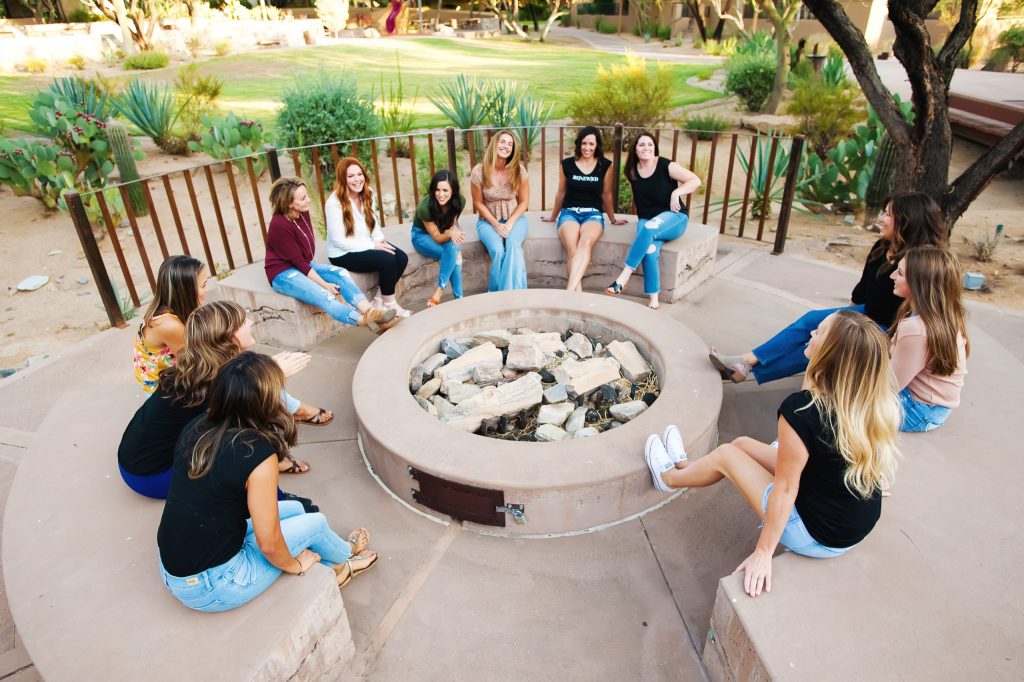 I know it can be scary to stretch outside of your comfort zone.
But it's so necessary to unlock the possibilities that lead to our full potential.
Over the last year alone I've invested tens of thousands of dollars, countless hours, and other various resources to grow as a successful coach and individual – but the return on these investments have been priceless to me.
Fully immersing myself in trainings, masterminds, and working with my own personal coach has grown me far beyond what I am capable of alone.
And I can tell you from experience, leaving your comfort zone is less scary with the support of a coach to walk you through it.
Creating a purposeful life that feels good to live starts here.
Join me for a faith-based, 12-week progression of Discovering You, Acknowledging You, Choosing You, Becoming You, and Renewing You.
Each week we will work together 1-on-1 to align your feelings, beliefs, and actions over the following 12 topics:
Module 1
Discovering You
Week 1 – Your History
Week 2 – Your Mind
Week 3 – Your Body
Week 4 – Your Spirituality
✦ BONUS – Guided Prayer Prompts
Module 2
Acknowledging You
Week 5 – Joy & Pain
Week 6 – Root Causes
Module 3
Choosing You
Week 7 – The Pieces
Week 8- Your Higher Self
✦ BONUS – Mindset Training
Module 4
Becoming You
Week 9 – Finding Freedom
Week 10 – Purposeful Perspective
Module 5
Renewing You
Week 11 – Bold Moves
Week 12 – Keep Going
✦ BONUS – Your Whole Life Renewal Plan
100% Money Back Guarantee
If at the end of this 12-week cycle you do not feel you have the tools necessary to live more intentionally and purposefully in alignment with your goals, we will refund your investment. This requires 80% attendance at all 8 meetings and 100% completed Life Practice assignments.
If we stop growing…
We might as well be dead already because we've gone as far as we intend to go.
If we already know everything…
We might as well be dead already because there's nothing left to discover.
But the truth is…
You're alive! And you woke up today on purpose… because your purpose is still in progress.
God created you as His perfectly imperfect creation to live fully and abundantly in truth, love, and grace.
When you can confidently step into that identity, your life is not the only life that will be transformed. Your renewed sense of self and purpose will also transform the lives around you, every new day.
This program is bigger than you and me.
Renew You is meant to change LIVES. It's kingdom work that we both are so privileged to be part of! Let's be intentional with this opportunity to heal and grow… together.
Are you ready to get started?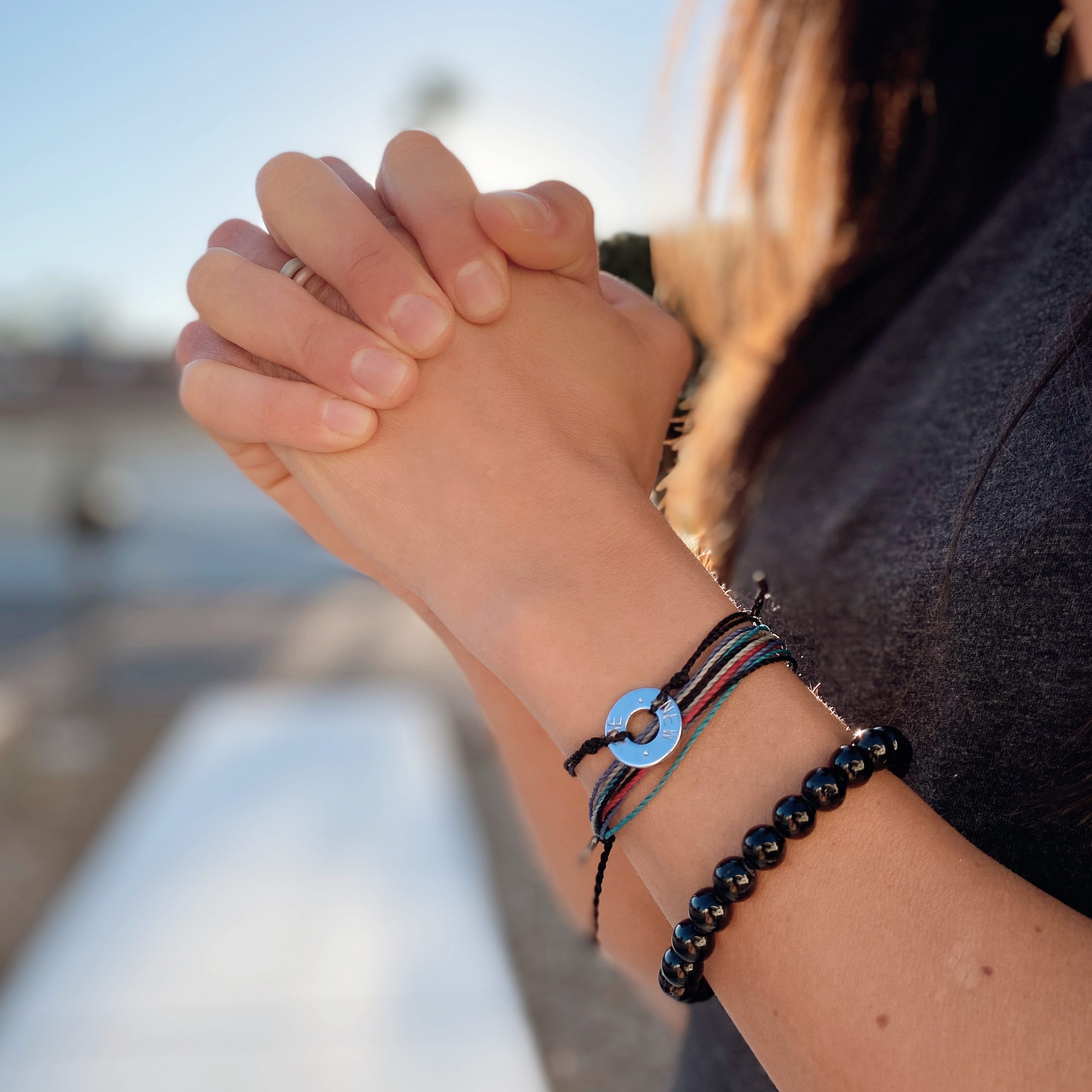 What people are saying.
The work and growth that is being done is remarkable. Andy is the real deal. I believe God is healing me through our work together.

I am loving this! It's bringing awareness and action to the areas of life that need a breath of fresh air.

"The greatest value was having that encouragement and guidance during a time of stepping outside my comfort zone to go farther than I've been before. After each session I felt energized and motivated to get right to work. Your light and encouragement is so pure and loving."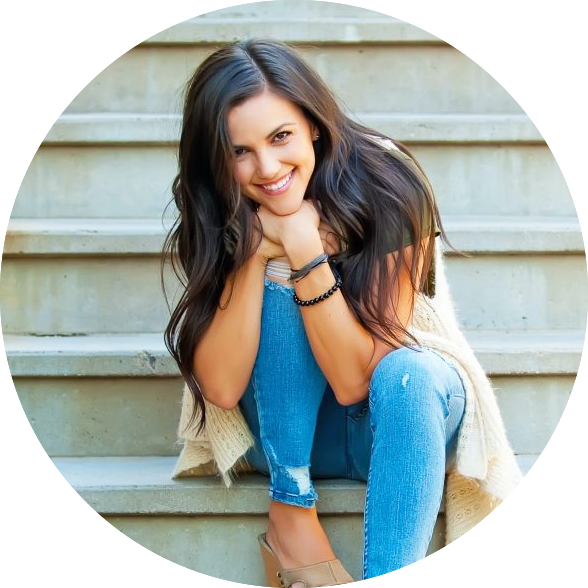 About Andy Ptacek, CLC
Andy is a best selling author, entrepreneur of 13+ years, national speaker, community builder, experience creator, and Certified Christian Life Coach helping women break free from autopilot so they can confidently step into a purposeful, God-aligned life!
Growing up, Andy's parents divorced at a young age and moved to different states. Her single mom raised her up on Top Ramen and lots of love, but unbeknownst to everyone, she experienced re-occuring sexual abuse at day care.
Andy would eventually graduate from Arizona State University with a Bachelor of Arts degree in Journalism and Mass Communication and a Minor in Interpersonal Communication. She went on to receive a Rocky Mountain Emmy nomination as a producer at ABC 15 and even worked in PR with local and national clients. As her family started to grow, Andy left the corporate world and co-founded Liquis Digital in 2008.
After her brain cancer diagnosis in 2015, Andy persevered though the odds and competed nationally in olympic weightlifting for two years. She then went on to write a best selling memoir, became a Christian youth coach, and a Certified Christian Life Coach for adults.
Are you ready to live on purpose?
Featured in local and national media outlets.